Table Queen DROPPA is an art object which is designed to bridge the gap between form, function, and space. It expands the feeling of liquidity out of an object that looks like a water droplet frozen just at the moment of impact. It transforms any table-top into the extension of itself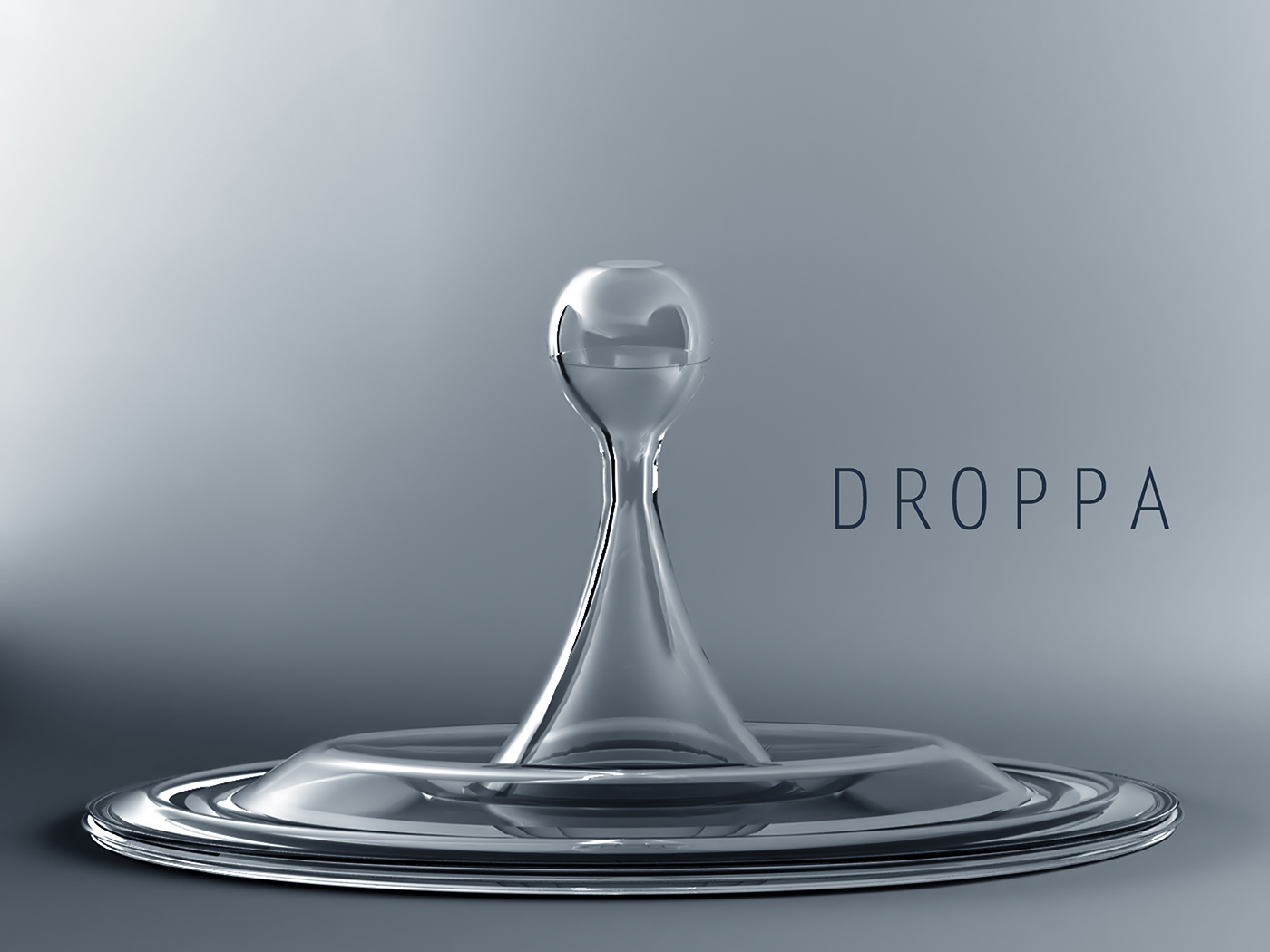 by translating the language of the liquid to us.
It consists of three parts which are made of glass material. The top of the drop is actually the cup by where you invert the stem to pour water into. Cup and container contacts each other with a thin railed joint protecting from falling down.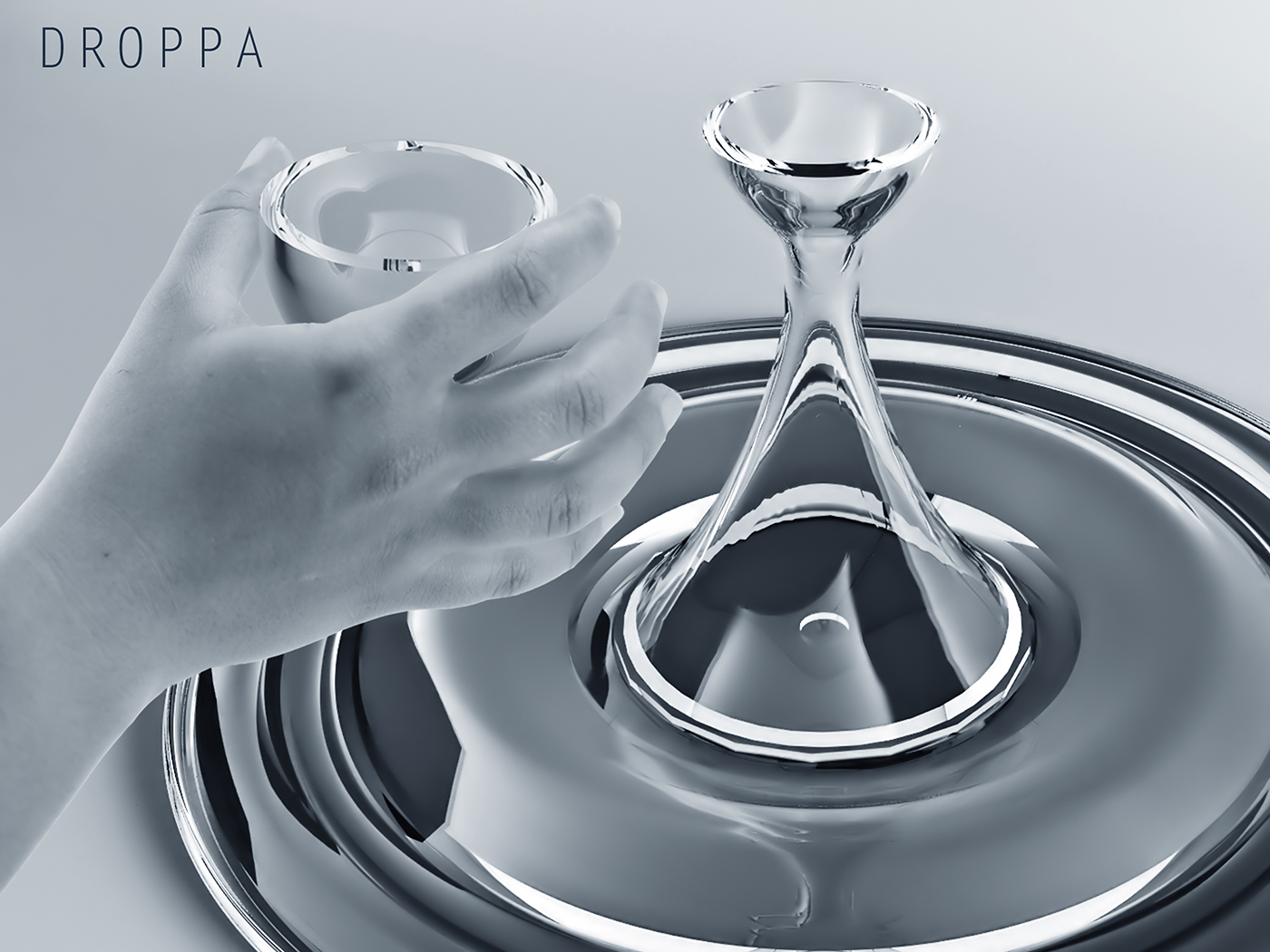 Table Queen DROPPA is spreading really fast all around the world blogs. Thank you for all your nice comments and feedbacks.
fourfifths , dvice , yanko , hilavitkuti , Product Dose , Fubiz , interiordesignroom , Trend Hunter , dlounge , web4men , gadgets.cz , j-tokkyo , patent-cn , dominican-republic-live , ondablog.fr , Modern Urban Living , augustinefou , idh.ru , Art Grafx , 68digest.cn , yiqunren , Mestrenigga , My Haus Mexico , Pingueado , qiqufaxian.cn , mov-love , American Winery , Advert Lover , today-reviews , Da Groselha , angelzblog , cutie0411 , img75 , ltmit , redvi , geekcatalog , designcorner , boonika , VisionUnion , designerblog.it , Jaeh! Blog , Sweerisat , Treecool , square-mag.co.uk , LivBit Mag. , paperblog.fr , oroooro , youwinemotion , ChainChange , notcot.org , essentialgearguide , augustinefou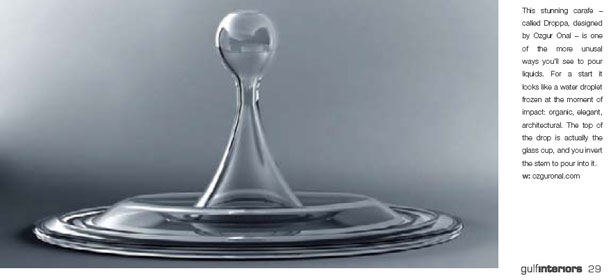 Gulf Interiors Magazine, September 2008, page 2

Focus China Magazine, September 2008, page 20

Digital Home Magazine, September 2008, page 13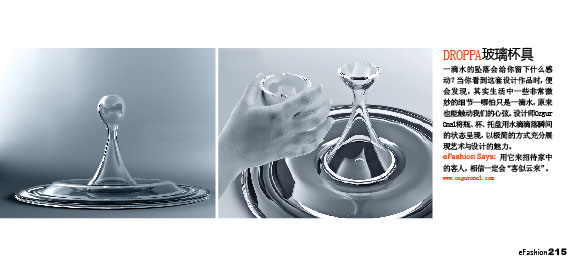 E-fashion Magazine, September 2008, page 215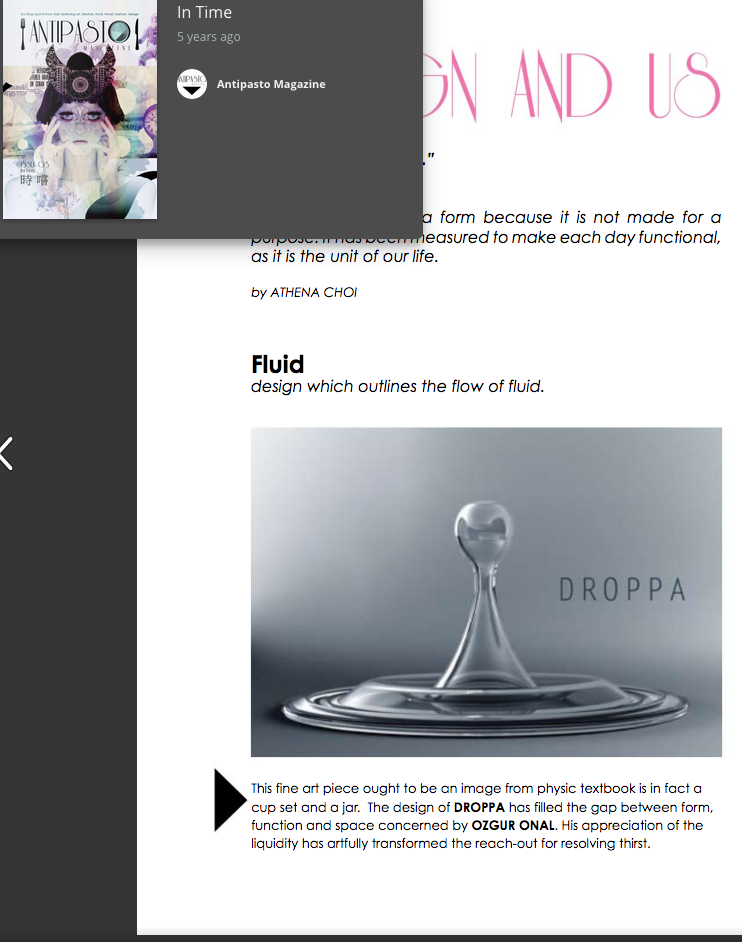 Antipasto Magazine, Issue3, Published on Jan 31, 2011 ; https://issuu.com/antipasto/docs/issue_03